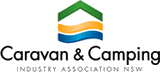 Rosehill Gardens Racecourse
Grand Avenue South
Rosehill NSW 2142
Australia


+61 (02) 9615 9914


+61 (02) 9615 9998


Web Site

E-mail
Exhibition Name
Cycle
Next Date
City / Country
CARAVAN, CAMPING, RV AND HOLIDAY SUPERSHOW
The event will display all the latest and greatest caravans, motorhomes, camper trailers, slide ons, 5th wheelers, camping equipment, tents, holiday park displays, tourism displays, caravan, 4WD and touring accessories and much more
once a year
April 2014 (?)
Sydney
> Australia
Please note ! All dates are subject to changes. Contact organizers for more information before making arrangements.