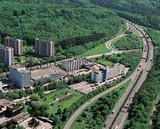 Messe Sindelfingen
Mahdentalstr. 116
71065 Sindelfingen
Germany


+49 (0) 7031 791-0


+49 (0) 7031 791-102


Web Site

E-mail

Google map
Exhibition Name
Cycle
Next Date
INTERNATIONALE BRIEFMARKENBÖRSE - SINDELFINGEN
International Stamp Fair
once a year
24.10 - 26.10 2013
FISCH & REPTIL
Fish & Reptile Show
once a year
06.12 - 08.12 2013
EURO - ANTIK
Arts and Antics International Fair
once a year
Jan. 2014 (?)
HAUS UND ENERGIE
Architecture, baths, floor coverings, paints, insulation materials, energy technology, facades, windows, garage doors, heating, tiles, kitchens, photovoltaic, stairs, doors, heat pumps, water treatment...
once a year
Jan. 2014 (?)
AUTOSALON
Motor Show
once a year
Feb. 2014 (?)
THERMIK
Gliding Fair
once a year
Feb. 2014 (?)
AKZENTE SINDELFINGEN
Trade Fair for Cosmetic and Accessories
once a year
15.02 - 16.02 2014
Please note ! All dates are subject to changes. Contact organizers for more information before making arrangements.